4th February 2018
Revolucion de Cuba in Nottingham city centre has launched a new concept in weekend dining and we were invited along to give it a try.
There's something special about walking into RDC on a cold day – the heating is on and there is an atmosphere of warmth, friendliness and good food. People around us were already tucking into their lunchtime fayre and our tastebuds were instantly tingling from the aromatic smells permeating the air.
Enough of my lyrical waxing. Enter the new Bottomless Brunch menu which was, after all, the reason we were there and is surely going to be a mainstay of the Nottingham scene in 2018.
The idea: You pay £25 and, in return, you receive one brunch dish and bottomless drinks for 2 hours. Sound good so far? If you like a drink, or two, or three between 11am and 2pm at the weekend, there's a good chance you'll like this deal. Their mantra is "We'll keep the drinks coming, just say the word" and, as long as you're a fan of Prosecco, Bloody Mary, Classic Mojito and Mahou you're all set (tea, coffee and soft drinks are also included). Obviously, they don't want people to totally overindulge but, as long as you're behaving relatively sensibly, this is a great opportunity to get a lot of bang for your bucks – and a perfect idea for weekend get-togethers!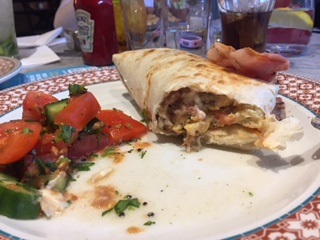 The Brunch menu is substantial, with plenty of choice – most made with a South American twist. Fancy a Full Grilled Breakfast or a Bacon and Egg Brioche – that's fine. However, if you want to try something a little different, I totally recommend the Brekkie Burrito. The last time I had a Breakfast Burrito was from McDonalds in Colorado in 1999 and the delicious memory of it has stayed with me. Revolucion de Cuba had a lot to live up to and I'm delighted to say that they did. The flour tortilla was stuffed with sausage, chorizo, egg, refried Pinto beans, jalepenos and cheese and topped off with bacon – I'm not even sure that I can describe how tasty this huge construction of incredibleness was. Served with tomatoes and cucumbers, splashed in a light oil, this was the perfect antidote to today's hangover.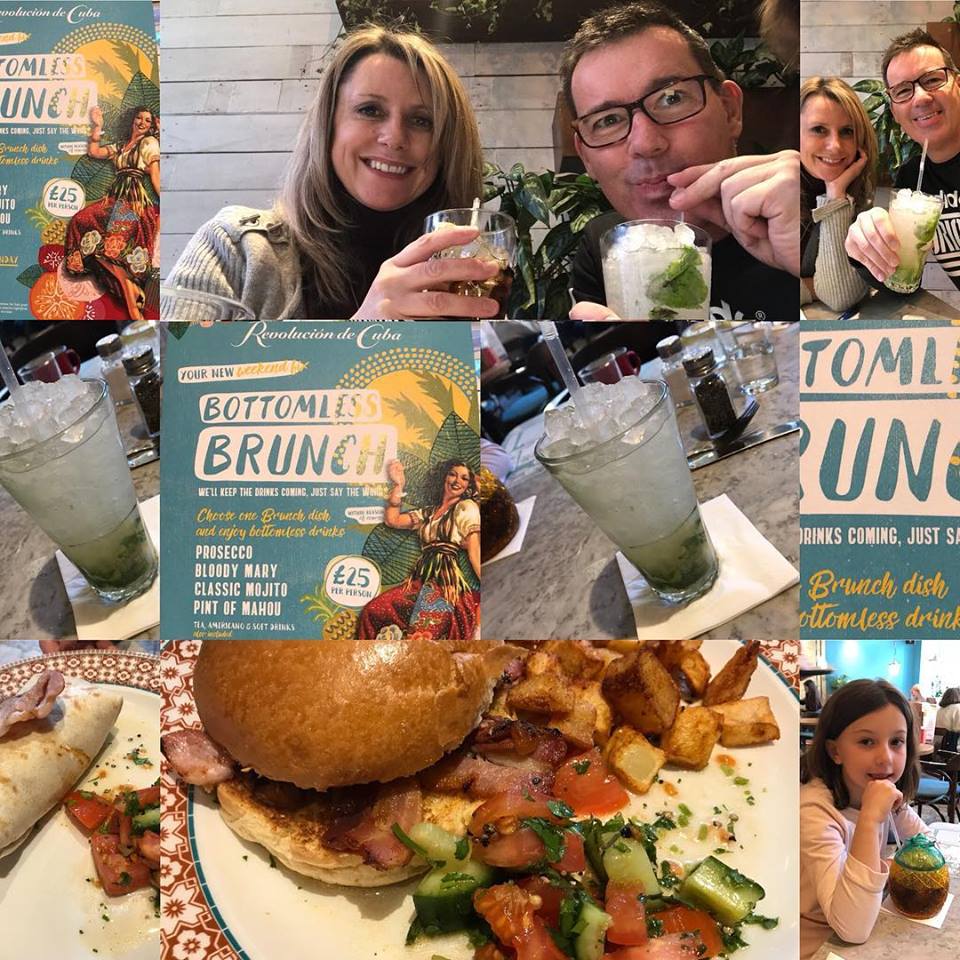 My verdict? I think this is going to be winner. With good food, great value and a cracking atmosphere, the Bottomless Brunch at Revolucion de Cuba gets my vote – and you don't have to worry about all the faff of splitting the bill at the end!
You can find out more about Revolucion de Cuba in Nottingham here.